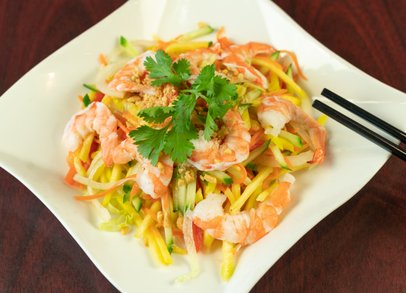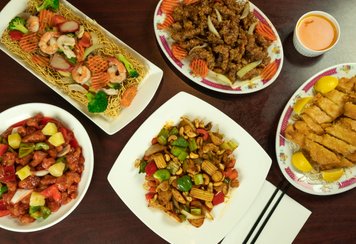 We Cater for all special occasions!
Call for more information
OPEN FOR
Dine In, Pick Up & Free Delivery (within range)
NEW HOURS:
TUESDAY - FRIDAY 11:30AM - 10:00 PM
SATURDAY & SUNDAY 12:00PM - 10:00 PM
MONDAY CLOSED (EXCEPT HOLIDAYS)
Hope everyone stays safe and healthy.
We students!
10% off with valid student ID
Valid Monday to Friday
(Dine in & Take out only)
SENIOR WEEKENDS!
10% off for 65+ before 5PM
Sat & Sun
Subject to ID check
(it's a compliment!)
( Dine in & Take out only)
Call us now
780-433-1314
or
780-462-8929
At Szechuan Mango, we offer
Chinese, Vietnamese and Thai Cuisine.
The scents of sweet curry and coconut welcome you upon entry, enveloping your senses with the promise of satisfaction. Fresh herbs and spices are only used in making the delectable dishes, accompanied with the freshest of meats to be found. We have many Vegetarian dishes available. Ask us about our many gluten free options. Enjoy the warmth of a familial environment and the taste of an exotic holiday in one stop.
A PIECE OF ASIA
ON YOUR PLATE
888 Griffiths Way, Mainland ML12345
T: 987.654.3210
E: info@yoursite.com